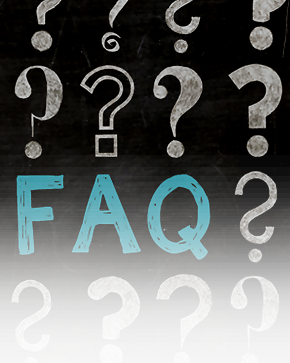 What is Metatrader?

MetaTrader 4, also known as MT4, is an electronic trading platform widely used by online retail foreign exchange (Forex) speculative traders. It was developed by MetaQuotes Software and released in 2005. The software is licensed to foreign exchange brokers who provide the software to their clients. The software consists of both a client and server component. The server component is run by the broker and the client software is provided to the broker's customers, who use it to see live streaming prices and charts, to place orders, and to manage their accounts.
What is an Expert Advisor?
A Forex Expert Advisor (so called Forex Trading Robot, EA, or Automated Forex Trading Software) is a mechanical trading system designed to automate forex trading activities on the MetaTrader 4 platform. Expert Advisors are used for automatic account trading while managing all aspects of trading operations including sending orders directly to your broker's server, automatically adjusting stop loss, and trailing stops and take profit levels. These programs tend to follow popular technical indicators like MACDs, moving averages and stochastics.
Expert Advisors are all unique and differ in the rules they follow to enter and exit the market. One of the main advantages is that they eliminate emotional trading decisions and allow investors to exercise a strict trading system without falling outside the borders of the pre-programmed parameters. This rock solid consistency is one of the features that make these programs so attractive to serious investors. Even more, Forex Expert Advisors are designed to evaluate more parameters at the same time than any human could monitor at once.
Expert Advisors use technical indicators in order to assess market conditions and make trading decisions. In order for the Expert Advisor to work, the trader must attach it to an individual chart on the MetaTrader 4 Forex trading platform. As mentioned an Expert Advisor can take into consideration dozens of different factors in an instant in order to decide what trade to perform next. This ability to consider such a broad range of price influencing factors coupled with the discipline of a mechanical trading system devoid of emotion leads to a very successful trading combination.
From a psychological point of view, the forex expert advisor is irreplaceable. A trader decreases the responsibility for decision-making, and the trades become less stressful. The trader does not need to have an in-depth knowledge of technical and fundamental analysis, since all the calculations are already included in the program. Besides, the advisor is able to handle the trading signals even when the trader is absent from the workplace.
Forex Expert Advisors for MetaTrader4 are written in the MQL4 programming language. This language was developed by the manufacturer of the trading terminal specifically for writing expert advisors. Programmers familiar with this language will not have any difficulty in doing the job. For ordinary users this will be a really more difficult task.
The trading terminal can not only execute expert advisors, but also check them on historical data before using, which is another unique feature of using the advisors. Testing is very useful, since it helps to measure the ability and effectiveness of a mechanical trading system on historical data, estimating the chances of future earnings and errors. If you have tested the expert advisor, and know how it will behave in different market conditions, you can begin trading without needing to intervene.
You can find lots of advisors on the Internet, but getting a profitable one is very difficult, and using every single one is exhausting and may result in depleting your deposit. That is why you are advised against buying the first advisor you come across. Many advisors demonstrate excellent results only in backtests, or when tested on one currency pair, but perform poorly on others. It is better to use the advisor for those instruments that you have really tested on.
What about performance of our optimized Expert Advisor?

To show you our great results, we use Myfxbook as external third party certification service.
Please have a look at our
MyFXBook profile
.
Myfxbook is THE online leader in forex certfication services. It lets traders and expert advisor developers show their forex performances with tons of tech analysis.
Which forex brokers are compatible?

Our optimization method leads to set a specific maximum spread limit for the crosspairs we actually use:
eur/usd (2 pips max spread), gbp/usd (3 pips max spread), usd/cad (3 pips max spread), aud/usd (3 pips max spread).
We do strongly suggest you to check your Broker's spreads in order to not overtake these limits.

Should i test your settings on a demo account?

Sure you can do it. But pay attention: demo accounts are usually quite different from real accounts.
In demo environment spreads could really differ from the real value, and trades are not placed into real market, so you will never get issue about slippage, requote, and others. Remember it. Despite this, our performance in demo and real accounts are almost identical. It means we did a good job ;-)
Our systems are actually based on grid trading (totally different from scalping), so execution time should not be a big problem.

Ok, I'm interested. What I have to purchase?

As the Expert Advisor we mentioned above is 100% free, we only sell single Excel optimization files for different currencies, however we suggest to purchase more settings, settled and combined up to work at the same time, in the same metatrader, without overlapping themselves.
You can purchase single setting files, or multi-pairs combined.
Make your choice, send the payment, and pick the settings!
Just go to our online
shop
.

How to use your settings?

In Metatrader4 choose the same crosspair and the timeframe indicated in the provided Excel file, then copy exactly values from Excel to expert advisor parameters and run it! It's up to you how many settings and the lot size to use.
---
| | | |
| --- | --- | --- |
| | SioliBros s.a.s. | Via Varanini 28, 20127 Milano (Italy) | info@siolibros.net | VAT IT03255860961 | |